Boston Globe: Boston fire officials shaving mustaches as part of fundraiser
Boston Globe: Boston fire officials shaving mustaches as part of fundraiser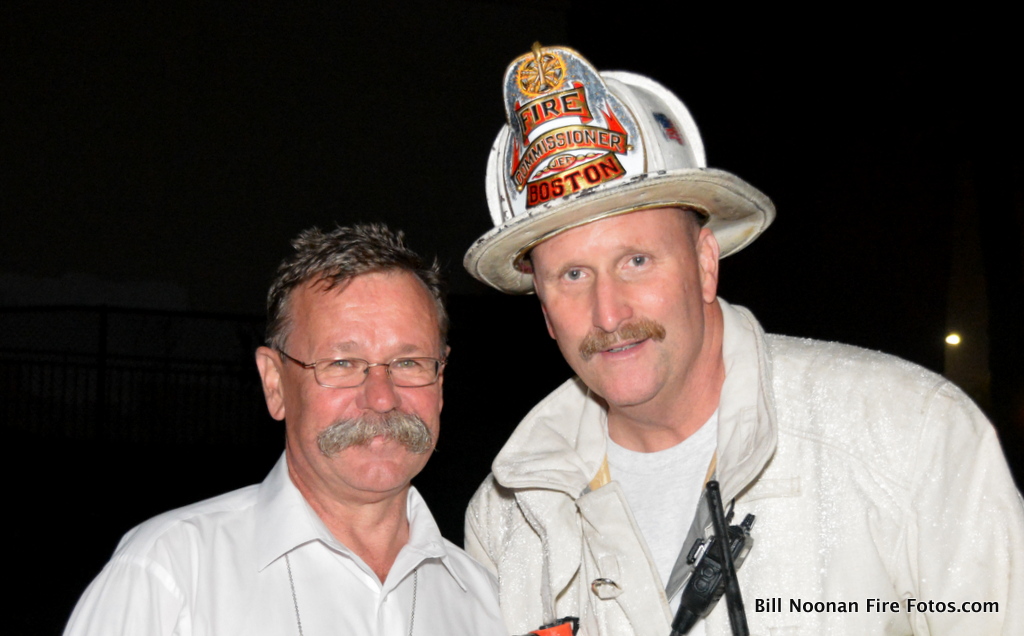 The faces of the Boston Fire Department are about to look a whole lot different.
Boston Fire Commissioner Joe Finn and Commissioner of Inspectional Services William "Buddy" Christopher will shave their impressive mustaches in support of the TK Fund, which was set up to support Boston firefighter Eddie Kelly's 4-year-old son, Tommy. The shave is the culmination of a fund-raising effort that collected $10,000.
Tommy Kelly, or TK, was diagnosed in June with Stage IV cancer. The TK Fund was quickly established to raise money for cancer treatment and research.
"It's just a way to support the Kelly family," said Boston Fire Department spokesman Steve MacDonald. "Anyone who's seen a child go through an aggressive cancer treatment, people feel helpless. ... One thing people can do is donate money to those who are fighting cancer."
Finn and Christopher originally made a bet, said MacDonald, that whoever raised less money for Tommy would have to shave their 'stache. But they quickly realized they could instead pool their funds, and agreed to both lose their characteristic facial hair.
"Of course, [Christopher] has a lot more to lose," MacDonald said. "As you can see, he has quite a prominent mustache."
This is TK's second shaving-related fund-raiser. In August, hundreds turned out for the Great Buzz Off for TK, where everyone had their heads shaved in solidarity with Tommy.
The shave will happen at Florian Hall in Dorchester this afternoon, where the commissioners will also present the Kellys with the $10,000 check that the fund's committee will decide how to spend.
Another fund-raiser is scheduled for late November, MacDonald said.
Kiera Blessing can be reached at kiera.blessing@globe.com.